Valencia Community Specialist
Jeffrey Katz and his team have sold over
$300,000,000 in Valencia Communities using Internet
marketing to find buyers and match them to their perfect home.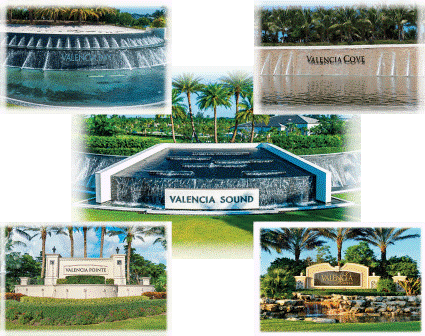 Jeffrey Katz approaches his career as a real estate professional with one thing in mind - his client's needs. A true believer in non-pressure sales, Jeffrey has always taken the approach of listening first and acting second. He believes his success is based on market knowledge, technical knowledge, honesty, availability and a true customer service attitude.
Jeffrey has been a member of the RE/MAX team since 2003. In 2010, Jeffrey became a member of the
RE/MAX Hall of Fame
and recently received the
Lifetime Achievement
award, a career award reserved for top producers in the RE/MAX International network. As of 2023, Jeffrey ranked in the Top 10 for RE/MAX agents in Florida and in the Top 100 RE/MAX agents in the U.S for the 9th consecutive year. Please call today at (561) 496-2000 for a no-cost, no-obligation consultation.
---
---
If you are considering listing your home, please fill out the form below or call me directly at (561) 496 2000. I VALUE YOUR PRIVACY, so your contact information will not be shared!
---
Strategic Marketing

Professional Photography

Your home will be photographed by a professional photographer specializing in real estate. There is nothing more important than the photographs that will be seen across the internet on thousands of websites. Depending on the location of your home, drone photography may be utilized.

Additional marketing techniques may be used to increase traffic and bring the highest possible price for your home. These techniques include:
1. MLS Listing - Your home will be listed in the Multiple Listing Service and syndicated to thousands of websites.
2. Featured Property Listing - Your home will be featured on JeffreyJKatz.com as a Featured Home. JeffreyJKatz.com receives over 25,000 hits on a monthly basis.
2. Property Flyer - All prospective buyers will receive a printed copy of the specifications of your home.
3. List of Upgrades - Depending on the features of your home, a detailed list of upgrades may be created.
4. Walk-through Video - Depending on the size and location of your home, tools such as drone photography and video will be used to present your home in the best fashion
5. Feedback - All prospective buyers, or their representative, will be contacted to obtain feedback and level of interest.
6. Experience - Most of all, you will receive the experience necessary to get the job done.
---
Please call (561) 496-2000 today for a no-cost, no-obligation consultation.
---
Negotiating Your Contract
The art of successfully negotiating a contract is based upon understanding the needs and objectives of both the buyer and the seller. I pride myself on not only being able to listen carefully, but understand the meaning of what I am being told, using my instincts while negotiating openly and honestly so that we obtain the best possible terms and price.
---
Contract to Close
We often hear people saying they have sold their home once they have a signed contract in hand. Nothing could be further from the truth. Moving a real estate transaction from contract to close requires a high level of diligence and often problem solving. The process of appraisals, inspections and financing involves a number of possible pitfalls.
I track and coordinate all of these steps to ensure a smooth closing to your transaction. Additionally, I ensure that all the required forms and disclosures have been completed and delivered to the appropriate parties.
Points of Contact
Buyer
Seller
Lender/Mortgage Broker
Realtor
Appraiser
Inspectors
Title Company
Attorney
Homeowner's Association
Forms
Contract
Addenda
Seller's Disclosure
Homeowner's Association Disclosure
---
"My clients are my success...and my success is based on a caring, sensitive response to your needs and objectives."
Just ask some of my clients.

---
Please call (561) 496-2000 today for a no-cost, no-obligation consultation.
---